Tips for First-Time Attendees
(Or anyone who needs a refresher)

Before you get there
Book your hotel as soon as possible – conference hotels fill fast!
Look for information about special events, such as library school receptions, vendor trainings, demos, and other events.
Check weather of the conference site
Be prepared to pay tolls and other unexpected expenses. Parking is available for $15.
Check out local restaurants and attractions before you arrive. Make dinner reservations in advance.
Arrange to meet up with colleagues.

  
Packing
Comfortable shoes (nothing new)

Dress in layers: room temperatures vary

Conference standard attire is business casual - pack appropriately if you are planning to interview
OTC remedies
Mini first aid kit / mini sewing kit / safety pins
Power/charging cords for all your devices
Portable snacks such as granola bars, nuts, and fruit for quick snacks or evening breaks
Refillable water bottle (there will be refill stations throughout the conference)
Business cards
Credit card
Photo ID
Umbrella
Proof of vaccination
Prescriptions and insurance cards. People sometimes get ill at conferences.
Tote bag/large purse for all of the handouts, posters, and giveaways you'll receive. (You don't want to carry around a bunch of papers.) Consider how you'll pack to get home if you pick up things at the exhibits.
Bring your preferred method of note-taking, whether it's a notepad, tablet, or laptop. Keep in mind that many sessions are arranged with only chairs, so you may not have a table or even much room to spread out. A notebook or paper should be your backup in case technology fails for whatever reason.

  
Planning session attendance
Download the ILA conference app onto your device.
Download handouts of programs you are interested in. 

If possible, plan to arrive a bit early for the programs you are most interested in. Some rooms get crowded, some seats have poor sightlines.

 
Print out your itinerary and a map of the venue so you have a print copy. 
Try not to be overwhelmed by the number of programs and activities. You can't do it all or even close to it. Plan ahead to optimize your time. Sessions fill up and you may get closed out of the room for fire code capacity. Pick a Plan B for each time slot.
Sometimes a program that sounded great won't be what you expected. It's ok to walk out. If possible, sit in the back or on the aisle to easily exit the room.
Go to at least one or two sessions completely unrelated to your library type and outside your library position. Go hear a speaker you've never heard before. Take a chance on something different.
Take notes at each session, and photos if there are interesting visuals. There's too much information to absorb and assimilate relying on memory alone. And notes are easy to share with colleagues who may be interested. Photos can be used for board reports.
Oftentimes, if you stay behind after your session attendees congregate to discuss the session or network. Presenters are often happy to clarify issues with you or exchange contacts if you introduce yourself after the session. Do not be afraid to ask questions. Someone else is probably thinking the same thing.
Network with friends and break to go to different events and share information afterwards. Be open to networking instead of attending a program if the opportunity is available.
Make time for down time – conferences can be overwhelming there is so much to do, so many people to meet. Don't wear yourself out early, it wont matter how much you see if you are too worn out to remember it or how many people you meet if you are too burnt out to make a good impression.

  
Exhibits
Check the hours of the exhibits.
If you've never been to the exhibit hall, plan to set aside time to cover it adequately. That time does not need to be in one chunk. Plot out where vendors are located so you don't waste time backtracking later.
Check-in with regular vendors and meet new ones. When you talk to vendors, ask who your specific sales representative is and be clear with them if you do not have purchasing authorization at your library.
Don't be afraid to talk to vendors if you do not have purchasing authority. They want to share information with you and don't expect every conversation to end in a sale.
Visit the poster sessions, author showcase, and other programs being offered in the exhibit hall.
Look for booths from the library systems, library schools, and other organizations like ALA, etc.

  
Networking
& Socializing
Don't walk alone at night.
Always introduce yourself to the person next to you at a program.
Check out the different committees and forums. Examples include Best Practices, Marketing, Youth Services Forum, Students and New Professionals, and others.
Twitter is great for conferences. By searching the conference hashtag -- #ILAAC22 -- you can see what is happening in real time. If the session you are in is not what you expected, you can see what other sessions are happening at that same time that other people seem to really like. Or if your session is a hit; it's great to see that other people are enjoying the session as much as you are! It's also great way to see where people are meeting up or for the pub stroll in the evening - which place have they gotten to, etc.

 
Conference Reports
Write your trip report based on the notes which you have of course jotted down as soon as possible as it will be fresh in your mind and even fun to do, and those who couldn't be there will also benefit earlier. If you wait too long and become bogged down by a tsunami of crises and backlogs, the trip report will become a pain and lack the zest and detail. If it makes sense to do so, consider using your photographs to add visuals to your report.
Additional conference Tips for speakers
Bring a variety of Adapters and power cords for computer hook ups. Because internet connections in conference centers can be spotty, consider bringing a wireless hot spot if your presentation uses an online program like Google Slides. Save your slideshow in multiple formats (PDF or jpgs) just in case the Wi-Fi isn't cooperative.
The Illinois Library Association expresses its sincere appreciation to the following sponsors for their generous donations to the various programs and events we are offering at the 2022 ILA Annual Conference – At the Heart of It. Thanks to your support, ILA members will benefit from engaging discussion, thoughtful workshops and presentations, networking and professional development.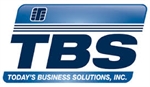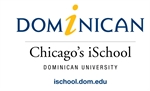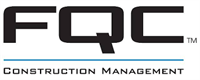 Would you like to increase your visibility to hundreds of library professionals and show your support for their important work? Contact Kristin Pekoll, kpekoll@ila.org to join this notable group.