Elevate Preconference: Leading with Purpose
Monday, October 8


10:00 a.m. - 5:00 p.m.
Registration Fee: $75, includes lunch
Preregistration required.


Sold Out
People who care about their leadership development rightly spend much of their time improving how they lead others. This workshop explores a related yet very different area for leaders: discovering why you lead. Using your leadership strengths and considering themes from your life story, you will develop a short statement that describes the unique and animating purpose of your leadership. Properly conceived, your purpose statement helps you make better choices about your lifelong work as a leader. It also helps people lead out of their best selves on a daily basis. Participants should come prepared for a contemplative and challenging workshop in a supportive environment. This program is recommended for people who would be engaged by leading out of who they are through self-discovery and the simplicity of self-awareness. It is not recommended for people who are interested in a program for building their leadership or management skills.
Advance preparation includes:
Completing Gallup's StrengthsFinder and receiving a report of your top five talent themes (approximately 20 minutes; participants are responsible for purchasing access to the StrengthsFinder and past results are acceptable)
Completing an online Life Story Narrative exercise (approximately one hour)
Reading 2-3 articles
Registrants will receive assignments prior to the program.

Professional development hours (PDHs) will be available for attending this program. An evaluation form must be submitted prior to receiving credit hours. The form will be provided during the program and upon request after the program. 

Participation in the April Elevate Session is not a prerequisite for participation in this preconference. 
Workshop Facilitator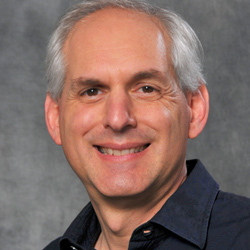 Adam J. Goodman, Ph.D., Northwestern University
Adam Goodman is an award-winning educator, researcher, and trusted advisor to leaders of companies, non-profit groups and other organizations. He directs Northwestern University's Center for Leadership and is a Clinical Professor in the McCormick School of Engineering and Applied Science.
An active consultant today and for over 25 years, he has advised over 100 CEOs, senior officers, executive teams and boards of directors and given hundreds of invited speeches and workshops in the United States and around the world. Clients include the American Library Association-Public Library Association, Ball Corp., the Government of Canada, Kaiser Permanente, the National Association of State Budget Officers, Navigant, New Belgium Brewing, the Robert R. McCormick Foundation and TIAA- CREF. Goodman chairs the Drupal Association board and is a trustee of the Evanston (Illinois) Public Library. He was a co-founder or partner of three management consulting firms and Catapult, a software company based on his research. Goodman was also a board member of Solbourne Computer Inc. until its acquisition by Deloitte.
His current research is focused on leadership and teamwork assessment using enterprise-level software as well as training programs for leadership coaching. Past work includes development work with over 30 leadership programs around the world, design of national model leadership programs, development of 6 Leadership Questions® (an assessment and learning tool), and a national survey of public sector leaders. He was the founding co-chair of the Research Section of the International Leadership Association, the world's largest association devoted to leadership, and a Distinguished Visiting Professor at Johnson & Wales University. The Adolph Coors Foundation, Boettcher Foundation, El Pomar Foundation, Ford Foundation, Gates Family Foundation, IBM and John Templeton Foundation have recognized and supported his work. He has published articles and two academic works (Community Trusteeship and Public Leadership).
For 12 years, Goodman was President and CEO of the University of Colorado's Leadership Institute, the nation's oldest leadership studies program. During his tenure, the Institute became the nation's largest teaching and research program in higher education dedicated to the study and practice of leadership. Previously, he was a Special Assistant to the President of the University of Colorado with responsibility for external and student affairs.
Goodman earned a Masters Degree in management and a Ph.D. in leadership from the Graduate School of Public Affairs at the University of Colorado, where he was a Presidential Fellow.
Sponsors