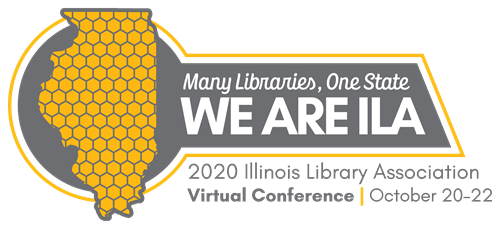 It's Time to Get Ready for the Virtual Conference!
On Tuesday, October 20, registered booth staff will receive an email with the link to log in to the conference. As we prepare, we want to provide you with important information and helpful tips, including how to join and navigate our live virtual platform.
Once you login to the conference on October 20, follow the steps below to enter your booth: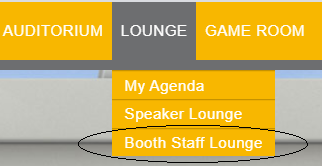 Click on the Booth Staff Lounge navigation (located under Lounge in the navigation bar)

Click on the Chat and Discussion Groups button to open the Unified Communication dashboard




Your exhibit booth thread opens by default. 

You are now listed under the Staff tab on the right for attendees to view.




Chat publicly and/or chat privately with participants.
Download detailed instructions on how to enter the exhibit booth and navigate the chat.
---
ILA Statement of Appropriate Conduct
To provide all ILA event participants—members and other attendees, speakers, exhibitors, staff, and volunteers—the opportunity to benefit from these events, ILA is committed to providing a harassment-free environment for everyone, regardless of gender, sexual orientation, gender identity, gender expression, disability, physical appearance, race, ethnicity, religion, or other individual or group identity. Our Statement of Appropriate Conduct, which you agreed to honor when registering for the conference, contains guidelines for participating in ILA conferences and events.  
Virtual Conference Features
LOBBY: The lobby will be the first place you visit during the virtual conference, with links that will take you to each area of the conference. 

EXHIBIT HALL: This is where you can visit booths and chat with exhibitors. The exhibit hall will be open for the full three days of the conference, 11:00 a.m. to 5:00 p.m. Exhibits no-conflict time will be 11:00 a.m. - Noon, with additional exhibits breaks between sessions each day of the conference. View participating exhibitors. 

AUDITORIUM: All sessions can be viewed by entering the auditorium. You can preview your schedule and add sessions to your agenda while you're in the auditorium.
LOUNGE: This is a great place to go if you want to chat with other attendees, exhibitors, or speakers. If you need to search for anything with the virtual conference, you can click on the Keyword Search button.

GAME ROOM: ILA's Passport to Prizes is back with a twist -- this year, all exhibitors will participate! You will collect points while visiting the exhibit hall. When you enter a booth, look for the Earn Game Points at the bottom of the screen. While you're collecting your points, be sure to check in with our exhibitors -- the conference wouldn't be possible without them.

eBAG: Easily access conference materials throughout the event. Add session resources from programs and exhibits to your own eBag for quick reference.

MY PROFILE: Clicking on your name in the upper right corner will bring you to your badge, where you can edit your badge name, and add a photo to your profile. If you choose, you can add your pronouns using the Salutation field. 

If you need help or have a question, please email ila@ila.org.

We can't wait to have you join us at the conference. Many Libraries, One State -- We Are ILA.