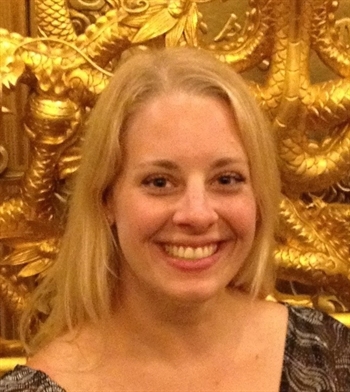 Kara Thorstenson, Chicago Public Schools
Statement of Concern 

It is very important to me that school libraries across Illinois are represented by ILA in addition to our own association, AISLE (the Association for Illinois School Library Educators). I am eager to support the continued partnership of both organizations while also working with partner library types and leaders across ILA to ensure that the voices of school librarians and libraries are heard and that their needs are represented and accounted for.
We are at a critical crossroads right now nationally as misinformation guides the course of national decision-making. The individuals who can make the biggest difference in ensuring that children grow up understanding how to safely find accurate information online are school librarians. Our numbers have fallen drastically in the last ten years, especially in Chicago, where the majority of schools are now without a school librarian. Although we are incredible advocates for ourselves, we can use the continued advocacy and support of our partners in all other types of libraries.
I believe that ILA is an outstanding advocate for libraries and librarians and that I can bring a unique and valuable standpoint to the board. I would be proud to represent school libraries as a board member and would work hard to advocate for all types of libraries.
Experience

Chicago Public Schools
     Director of Libraries and Instructional Technology, 2018 – present
Lincolnwood School District 74
     School Librarian 2006 – 2014
Evanston Township High School
     Library Information Assistant 2004 – 2006
Education

Ed.S., National Louis University, 2016

MLIS, Dominican University, 2006

BA, University of Iowa, 2003
Professional Memberships and Activities

Illinois Library Association, Member
Association of Illinois School Library Educators, Member
     Conference Exhibits Chair, 2009
American Library Association, Member
American Association of School Librarians, Member